As it continues to Grow, the coming World is all yours youngsters, we old farts can only help and add the facts of what once grew this Countries economy, middle class and the once innovative experienced workforce, all envied around this planet, developed as well.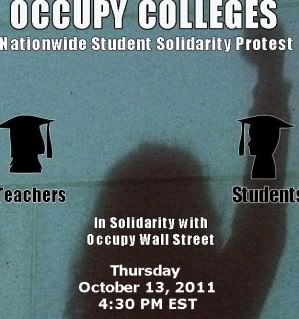 Occupy Colleges could become largest student protest in 40 years
12 October 2011 - Thursday could see the biggest student protest on US soil since 1970.

Occupy Colleges has announced their next plan of action. A national student day of protest has been set for Thursday, October 13, as part of a nationwide walkout and student solidarity protest in support of Occupy Wall Street. Students at over 100 colleges are planning on participating.

Some are taking action sooner. Student protesters at UMASS have intentions of occupying a building on campus as we speak (at time of publishing: 2pm EST on Wednesday). read more w/many backlinks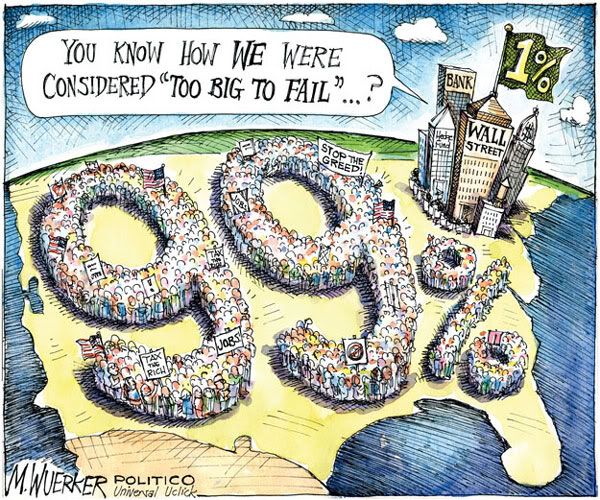 Each person taking part across the Country, directly or supportive in many ways, have their own many personal reasons, those combine with the others around you and around the Country, that's the Message and Demands that the highly paid corporate media Don't Get as they're not living in the real world!