By the way, what's been started and Growing is Called 'Grassroots Organizing' and 'Non-Violent Actions' for any so called media talking heads, Real 'Grassroots' not a corporate funded media hyped tea party wanting government by 'pledges' not Constitution!!
Coming on the heels of the Occupy Wall street event in NYC it is our deep hope that hundreds if not thousands of VFP members will turn out to experience and participate directly in what democracy looks like and make a strong showing for this historically important event.

As the Occupy Wall Street Spreads to other cities Washington DC will not be left out. Those in and around can join Veterans for Peace, and others, at the Occupation of Freedom park in DC on October 6th.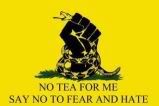 Wish I could join the Brothers and Sisters in traveling and staying there but alas the collapse has me in early retirement, never wanted to and still much able to work especially in the multi trades I performed in the construction industry, some over forty years of experience in, as my tools lie collecting dust. But will be there in strong spirit.
VFP is Headed to Occupy Freedom Plaza in Washington DC beginning Oct 6th!
October 2011 is the 10th anniversary of the invasion of Afghanistan and the beginning of the 2012 federal austerity budget. It is time to light the spark that sets off a true democratic, nonviolent transition to a world in which people are freed to create just and sustainable solutions. Read more.

September 30, 2011 - Brothers and Sisters,

It is not an exaggeration that in a few short days, one of the most potentially significant events regarding our future on this planet will begin. That event is of course, Stop the Machine! Create a New World! beginning October 6th in Freedom Plaza. This is more than an event, it is a wave of stand up, take space, human resistance to corporate state greed and violence - a wave that is sweeping the world and has now come to the U.S. read more>>>
As we've seen with the NYC police, at least a few, DC's finest we hope you'll be more civilized in your over-site and protection of those who've readily served this Country and Constitution.
"We still have a choice today: nonviolent coexistence, or violent co-annihilation. We must move past indecision to action. If we do not act, we shall surely be dragged down the long, dark, and shameful corridors of time reserved for those who possess power without compassion, might without morality, and strength without sight." --Martin Luther King Jr. delivered 4 April 1967, Riverside Church, New York City
On the heels of this non-violent action, joining others around the Country especially those on Wall Street, the following month brings this:
"We want to help end the epidemic of disconnection between civilian and military families,"
War monologues will be performed at the Capitol
September 29, 2011 - The largely silent voices of military families after 10 years of war will be heard loud and clear this fall in Washington, D.C., thanks to the efforts of a Medford woman.

Stacy Bannerman is the producer and director of "Homefront 911: Military Family Monologues," which will be performed beginning at noon Nov. 17 in the United States Capitol Visitors Center Congressional Auditorium.

She is the author of many of the monologues that will be read by military family members.

"We want to help end the epidemic of disconnection between civilian and military families," said Bannerman, founder of The Sanctuary for Veterans & Families, a nonprofit organization that provides advocacy, support and sanctuary weekends for women veterans, wives of veterans and their loved ones.

"We want to raise the awareness of the impact a decade of war has had on these military families," she said. "We've heard a lot about the stress and strain muliple deployments have on troops, but people need to realize the stress on families is at a rate approaching those of our service members." read more>>>

KBOO - FM discussion about Listen to in Player just below.
Kevin Zeese: Freedom Plaza in Washington, D.C.
30 Sept 2011 - "Countdown" guest host David Shuster discusses the planned occupation of Freedom Plaza in Washington, D.C., by the group October2011.org with one of its leaders, Kevin Zeese. After providing statistics that current economic conditions are worse than during the Middle Ages, Zeese said, "It's time for the serfs to revolt."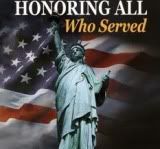 "And so what I've been trying to do and what Mrs. Biden and Mrs. Obama and the chairman and his wife - all these folks, are trying to do is to - is to try and get that other 99 percent to - they all say they support the troops, but it's not just enough to say it." - Defense Secretary Robert Gates - 23 June 2011 - PBS News Hour
Country Must 'Sacrifice' not just Groups Within nor Just Non Profits Fighting for Donations!
No Revenues = Still No Sacrifice = That's Called 'Support' For The Troops = DeJa-Vu all over again, Shared Sacrifice My A**!! As those war profiteers who ordered are still profiteering and not only on books, their wealthy class does as well, directly or indirectly, and none are taxed to boot! No Sacrifice now a decade plus long added to the previous decades!!
"A nation that does not take care of its veterans has got no business whatsoever making new ones." ***Stacy Bannerman, April, 2007***