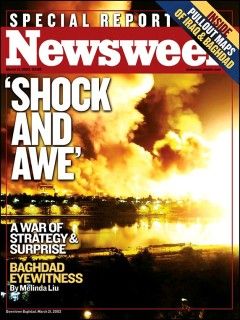 March 19, 2003 - U.S. and coalition forces launched missiles and bombs at targets in Iraq including a "decapitation attack" aimed at Iraqi President Saddam Hussein and other top members of the country's leadership.

Baghdad, Iraq under attack

There were nearly 300,000 American, British and other troops at the border. President George W. Bush warned Americans that the conflict "could be longer and more difficult than some predict." He assured the nation that "this will not be a campaign of half-measures, and we will accept no outcome except victory."
21 March 2003 - The Main Mission for why we were even in that region,the invasion of Afghanistan after 9/11 and this countries promises to the Afghan people had already been abandoned, as 'Shock and Awe' started on the 19th some 400 Veterans from WWII to Desert Storm, me included, and families and friends, were gather in Washington for 'Operation Dire Distress'. A teach in at American University, televised all day on C-Span, on Saturday and Wreath Laying's at the War Memorials on Sunday while the first bombs had already started destroying Iraq and it's people. There was a Pro-War Rally being held at the Lincoln Memorial, none of those citizens would even look at us veterans and the DC police wouldn't allow us to get near them, we had to walk across the Reflecting Pond, drained at the time, to lay wreaths at the Korean and WWII, just being started to build, Memorials then Marched through DC giving cadence as others joined our March!
Vietnam Veterans Against the War: THE VETERAN: Spring Break: 'Operation Dire Distress'
Veterans launch 'Operation Dire Distress' to protest war
Casualties in Iraq - Antiwar.com
A TIMELINE OF THE IRAQ WAR
VFP Newsletter Summer 2003: 'OPERATION DIRE DISTRESS' Iraq War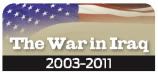 Welcome Home Brothers and Sisters, as Afghanistan Theater Continues!!
And there Still is No Demand for Sacrifice by Country!! DeJa-Vu all over again!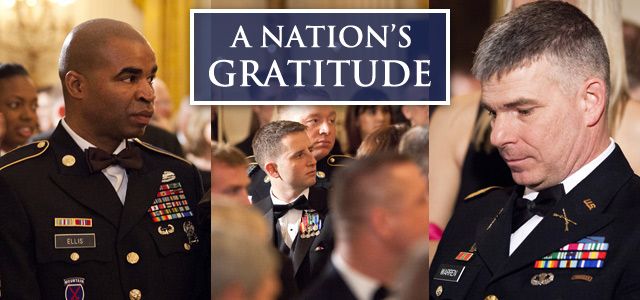 A Nations Gratitude? Who Watched?
Obama salutes Iraq war vets at White House dinner
29 February 2011 - Looking out over a sea of dress uniforms sparkling with medals attesting to years of wartime strife, Obama told the gathering: "In a culture that celebrates fame and fortune, yours are not necessarily household names. You are something more: the patriots who served in our name. And after nearly nine years in Iraq, tonight is an opportunity to express our gratitude and to say once more, welcome home."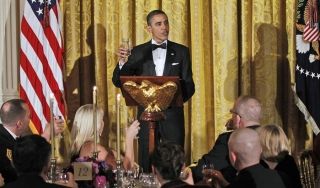 Obama, Biden Celebrate Military's Virtues
White House Pays Tribute to Iraq War Veterans, Families
Pentagon Leaders Join White House in Honoring Iraq War Vets
'A new chapter': United States shuts down Iraq war
Nine years of conflict saw 4,500 Americans killed, 32,000 wounded and more than $800 billion spent
By the Numbers: 1.5 Million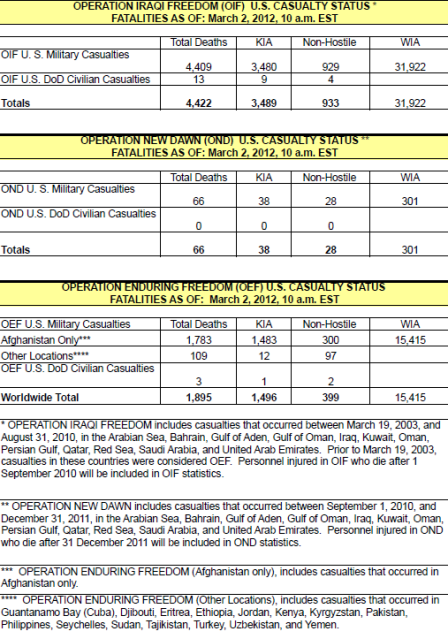 OIF: Iraq, from Operation Iraqi Freedom to Operation New Dawn Sept 1, 2010
Officially: December 18 2011 - "Last Vehicle Out of Iraq"
December 20 2011 - Ceremony to Retire Iraq Mission Colors on U.S. Soil
John Kerry: "How do you ask a man to be the last man to die for a mistake?"
The last Soldiers to die in service in OIF-OND at official end to the war and occupation in Iraq


Spc.David Emanuel Hickman 23 Greensboro, North Carolina, USA Company B, 2nd Battalion, 325th Infantry Regiment, 2nd Brigade Combat Team, 82nd Airborne Division Died of injuries suffered when his patrol was attacked with a roadside bomb in the Kadhimiya neighborhood of Baghdad, Iraq, on November 14, 2011
1st Lt.Dustin Dale Vincent 25 Mesquite, Texas, USA Battery A, 1st Battalion, 5th Field Artillery Regiment, 1st Brigade Combat Team, 1st Infantry Division Died of wounds suffered when enemy forces attacked his unit with small-arms fire in Kirkuk province, Iraq, on November 3, 2011
Though many still haven't come home from our previous wars, Iraq is Really Now Officially Over,All are out!!
U.S. military receives remains of last soldier missing in Iraq
February 26, 2012 - The U.S. military has recovered the remains of the last U.S. service member missing in Iraq, ending a nearly six-year ordeal involving shadowy militants and a tragic love story, his family said Sunday.

At about 1 a.m. Sunday, U.S. officers knocked on the door of the family home in Ann Arbor, Mich., with news that Army Staff Sgt. Ahmed Altaie was confirmed dead, though they had no details yet on how or when he died, said Entifadh Qanbar, his uncle and a close aide to Iraqi politician Ahmad Chalabi. Altaie was the last soldier unaccounted for in Iraq.

"There is closure now, but we still want to know: Was he killed, or did he die by natural causes in the hands of the group?" Qanbar said, noting that his nephew had suffered kidney problems that could've worsened during his time as a hostage. read more>>>
To the family We Welcome Home our Brother and may he now Rest In Peace and for Closure to your longing and suffering!!